Cooperstown, NY

Originally a tiny farming village in upstate NY, the area's
beauty was made famous through James Fenimore Cooper's "Leatherstocking Tales",
specifically "The Deerslayer". The most recognized of the Leatherstocking
tales is "The Last of the Mohicans". Several other attractions were built
over the years to capitalize on the popularity of the area, perhaps most notably
the National Baseball Hall of Fame. Myth has it that local resident Abner
Doubleday invented the game here in his hometown. In addition to being the
mythical creator of baseball, Doubleday is famous for being the first Union
artilleryman to return fire against the South in the Civil War.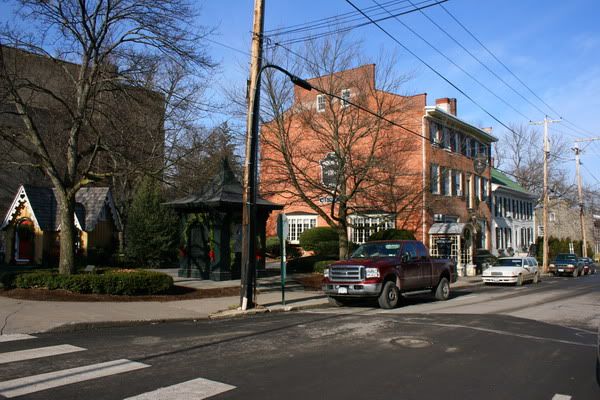 View East on Main St. including the only traffic light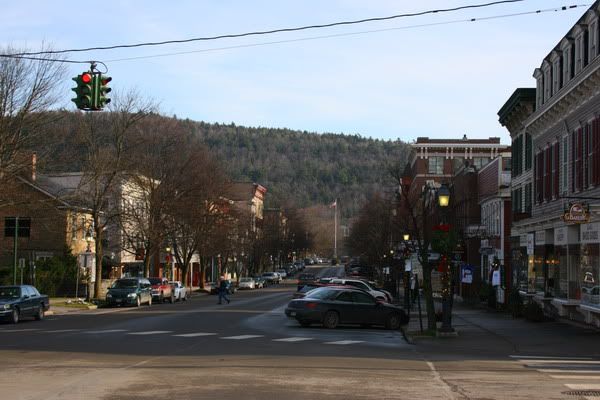 The Public Library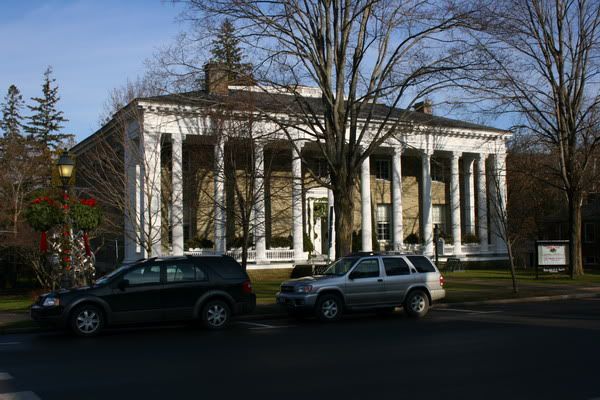 Tiny Diner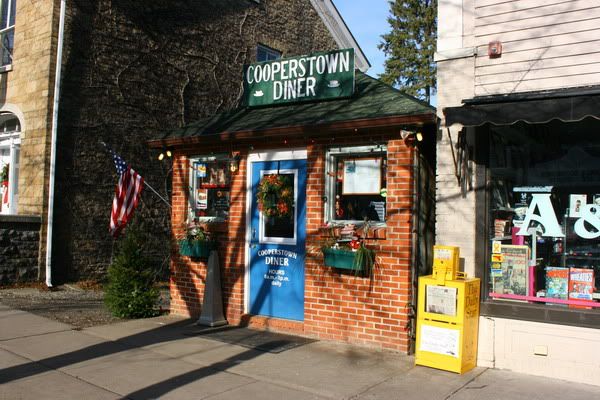 Baseball Stores. It's sad that almost all of the merchants in the village
cater strictly to the tourist industry. Even since I've lived here several
family businesses that provide services for locals have closed and been replaced
by more baseball memorabilia shops.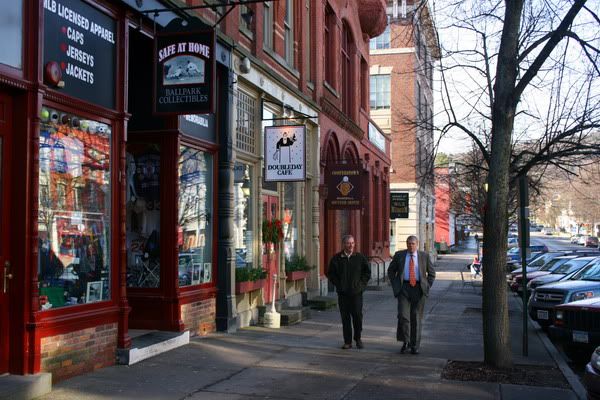 The Otesaga Resort Hotel, opened in 1909. The beauty of the area had been
made famous by descriptions in James Fenimore Cooper's book "The Deerslayer", It
always makes me think of the Overlook Hotel from Stephen King's "The Shining"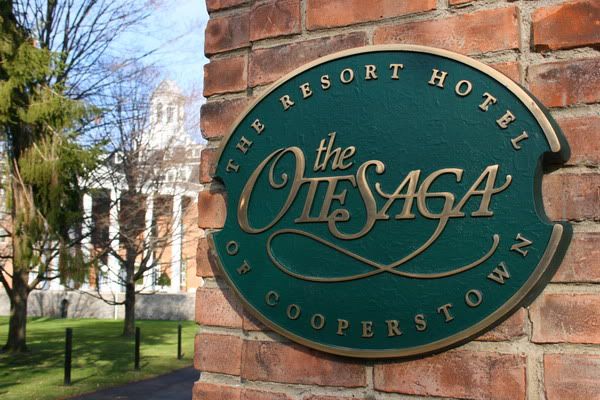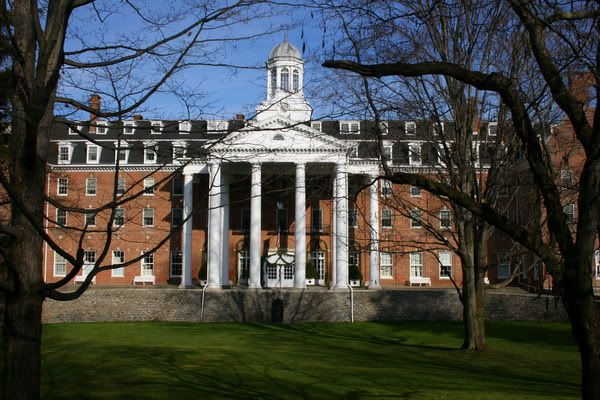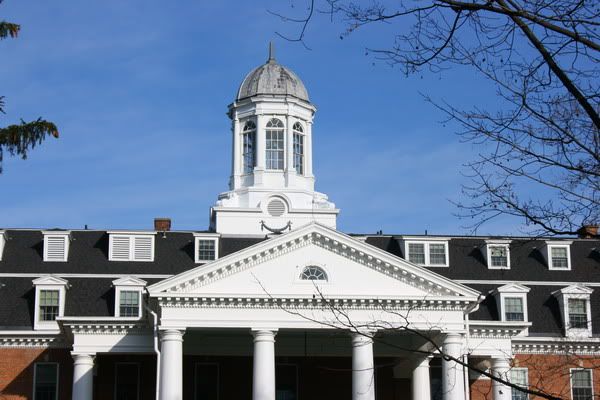 The village sits on the southern tip of Otsego lake, a narrow, deep glacial lake
about 15 km long.. View looking north. It was called "Glimmerglass"
in The DeerSlayer.